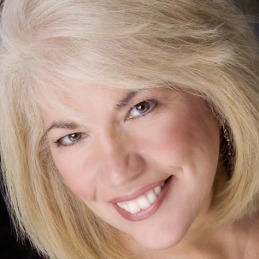 Since I'm not writing a book here I'll just give you the short version.  Wife to the most excellent husband around, Tom, and mom to 10, yes I said 10, kiddo's!  We are the epitome of a blended family with 2 mine, 2 his, 2 ours and 4 adopted teens from Ukraine.  We've been together 23+ years and have 5 grands with 2 more on the way.  With 10 children we are expecting lots and lots of grands in the coming years!  3 of our grown kiddo's are married and we have 6 teens left at home; 14, 15, 16, 16, 17 and 17 years of age.  Yup!  8th grade, 2 in 9th grade, 2 in 10th and 1 in 11th.
This blog is filled with various stories concerning raising teenagers, how to function in a blended family (which typically has a high divorce rate), communication, Ukraine teen adoption and well, really anything that comes to me in the middle of the night.  I have strong opinions on a lot of things and thankfully before I starting putting things to writing I learned – somewhat – to temper how I say it.  I say that word "somewhat" with a caveat that I won't always hold my tongue.
I'm very conservative, a Bible believer, non-church goer (yes -true) and believe that everyone should make their own choice as to their beliefs.  I am who I am and you are who you are and I'm not here to convince you to believe like me.  The Bible talks about being a light and I've never heard a light talk so I'm simply here to give my opinion, set an example and let things go from there.  I'm not in the convincing business.  And I'm not much into debates unless it's all in fun among friends.  Take it or leave it, it makes no matter to me.
We have a crazy house right now with 4 Russian speakers and working to integrate them into our home and America in general so some posts will be specific to them and our situation and some will just be on general topics like the one I wrote about a rude woman in a store one day.
I hope you enjoy what I write enough to subscribe and spread the word.  I love helping people and enough have told me I should write a book that I figured I would start here and see where it leads.  If someone can learn from my MANY mistakes, then it's all worth it.  I've broken every commandment in the Book so I'm definitely no saint.  Quick!  Look them up and read down the list.  YUP!  Every one of them.  Maybe I'll write a post on THAT one day.  Just goes to show that anyone can be redeemed and go forth and make a difference.  YAY for that!
Enjoy "Simply My Opinion" and have an amazing day!