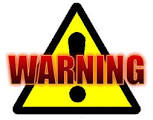 I haven't written here in months.  I've spent the past 6 weeks formulating this one post you are about to read.  I've prayed constantly on it.  Asked for wisdom and guidance in putting down the words.  I've cried, am crying now as I write.  I've debated back and forth in my mind on actually publishing it.
A call from another adoptive mom yesterday was the final straw.  Enough.  Someone has to stand up and say something.  Families are being destroyed in the name of rescuing, redeeming, saving, adopting (whatever word you want to use) orphans.   I can't sit here and say nothing.  Ezekiel 33 has a passage that basically states if you know a thing and don't say anything the blood is on you.  If you tell, and someone still decides, then the blood is on them.  This is my Ezekiel moment.  I must say something.
Is this what Yahweh truly wants from us?  I've read His Word through and through and through.  To Him family is important.  After trusting and obeying Him it is right there.  And yes, taking care of the widows and orphans.  HOW we take care of them is the heart of the matter.  Does it say anywhere to adopt them into our homes, into our families?  Nope.  It says to take care of them.  Make sure they have food, shelter and someone to care for them.  It does not tell us to bring them into our homes and destroy the family that put everything on the line for them.
For those of you who have followed my writings on my private FB page you know we've been to hell and back over the last 3 years.  That is nothing compared to the emails, private messages and phone calls I've received.  Every time I write someone else reaches out to tell their story or ask my advice on how they can put their family back together, how they can reverse time and never adopt the teen that has been terrorizing their family.
Yes, terrorizing.  Keeping all sharp objects locked up.  Imagine a home kitchen without any sharp utensils???  Imagine locking refrigerators and bedroom doors.  Imagine smoke alarms going off at 4 am because your adopted teen lit a fire to try and burn down your home with all of you in it.  Imagine CPS showing up at your door because your adopted teen told someone in authority that you are abusing him/her in any number of ways – very creative ways.  Imagine the police coming to your home 3, 4 and 5 times a week because your adopted teen is either threatening to kill you or one of your bio children.  Imagine getting calls from the school that your adopted teen is telling everyone you never feed them and hit them all of the time.  Another visit from CPS.  Pretty soon people are believing them because a lie told enough times becomes the truth to most people.
The nice life you've built and decided to share with an orphan has now descended into some type of hell and you have no idea how to get out of the nightmare.  People look at you with scorn in their eyes.  Of course, they can do better than you.  When your 16 year old daughter runs away and you don't hear from her for almost 2 weeks then you get a call from a strange man who says she is living with him and his wife and she is not coming back to you because of all the abuse and they've called CPS on you for the drinking and physical abuse and how dare you.  She will stay with them and they will take care of her like you couldn't.  When you tell them she has RAD (Reactive Attachment Disorder) and what that means and they don't believe you.  Then they wash their hands of her when she does the same thing to them a few weeks later.  Then the same daughter throws a screaming fit in a cafe and attacks you, bruising your arms and then she throws a chair at you, fracturing a bone in your leg, and still someone steps in and says, I can do a better job parenting her than you and once again she is gone.
You live on pins and needles.  The once loving, giving and open arms person you were is long gone.  You trust no one and you don't sleep.  Another knowing adoptive parent tells you that you have PTSD (Post Traumatic Stress Disorder) from all the trauma.  Oh well.  Nothing you can do.  They live in your house.  You can't avoid them.  So one is gone.  Forever?  You hope so.  You really do.  And if you really voiced that you know the backlash will be strong.  How dare you?  I dare.  Someone has to say it.  I'm relieved beyond words that she is gone.
Someone quoted the prodigal son at me.  I responded that the prodigal son came back with true repentance.  And he turned from his evil ways.  These teens think they have done nothing wrong and are arrogant, abusive and entitled – yes, entitled.  The world owes them, you owe them and they should have to do nothing to get everything they want.
Seriously people I am so angry.  When we searched out adoption we heard NONE of this.  There are some SECRET groups on FB for parents desperately trying to find a solution to this but none of it is out in the open.  No one talks about it.  So more unsuspecting people travel every day to a country across the world and bring home a nightmare into their lives.  It's time for this to be out there where people can at least make an informed decision.  Do more investigation into these teens/children they are thinking of bringing home.  Is there RAD?  What other psychological issues does the teen/child have?  AND just know that they can seem perfectly amazing in Ukraine, ours did.  We had no clue.
They don't know how to live in a family.  They've lived in orphanages with caretakers.  Bringing them to a family they don't understand what that means.  To them you are simply caretakers.  Caretakers who they steal from and lie to and sneak out on.  And when you treat them like one of your teens/children they rebel but not in the way a bio teen/child would, they do something destructive to get back at you.  A tit for tat.  They have zero respect for any authority at all.  And they are mean.  So mean.
I've talked with parents who have been parents for a long, long time with large families.  Parents who have degrees in counseling.  Parents who have dealt with issues in their bio teens/children.  These parents have contacted me to say that even they cannot handle this in their own home.  They are AFRAID.  Afraid for their lives and the lives of their family.
AND you know the worst part?  That in many cases their extended family and church do not stand behind them.  Platitudes like "just give it more time", "this is what God wants you do to so you have to stick with it", and "have you tried (fill in the blank)" as if we haven't already tried that and hundreds of other things.
We adopted four teens from Ukraine.  One has hope for the future.  1/4.  Honestly it's the first time in my 57 years that if I had it do over again I wouldn't.  The toll it has taken on our family is huge.  And it truly did not serve those teens.  There has got to be a better way.  Tom and I will find a better way for families to help orphans in the future without bringing them here and wrecking havoc in families.
I think of the $100,000 we spent and know without a shadow of doubt that money could have helped many, many more teens right there in Ukraine.  Helped set them up in apartments and paid for schooling.  And they would have stayed in their country, their culture with their language.  In many cases I think bringing them here does something to them that is so overwhelming that their heads just explode.  Keeping them in Ukraine will serve them better and we are still doing what we're supposed to be doing.
So that is our mission for the future.  I don't know the how yet but when I do you'll be the first to know.  In the meantime, please share this post with anyone you know who is thinking about adopting.
Of course, they will probably be like most and say, well I'm a better person than they are and I can handle it.  Good luck with that.
Lastly, I know there are success stories.  One of ours is a success.  He is doing great in school and has bonded into the family.  There are others out there I'm sure.  But there are too many of the destroyers, in our case 3 out of 4, that should not have been adopted.  If you have a success story I'm so happy for you.  And thankful that you don't have to live in the hell of our home.  The best thing you can do is to be thankful and to pray for those of us who are in the trenches.  Thank you.