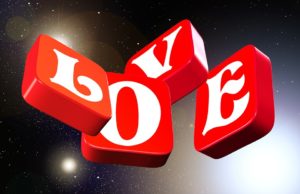 A few days ago I was on an adoption page on social media.  Someone was telling the story of their AS (adopted son) who was raging constantly, hitting them, breaking things in the home and undressing, then urinating all over the home.  She was broken, completely broken.  She had given everything she had to this boy for more than three years. Expensive therapies, a laundry list of "try this, try that" approaches, and more love than you can imagine.  And by the way, no one does this, for this long, if they don't have deep love and commitment.   This boy was just 11 years old so this has been going on since he was 8.
Someone commented to her to just hold on because he just needs more love.  I wish I could scream!  SERIOUSLY!!  You think this woman has not loved?  LOVE IS NOT GOING TO FIX THIS!!!  What this woman has done goes so far beyond love that you cannot even comprehend it.
This child HATES her.  With a passion that goes beyond anything you and I can imagine. This child spends every waking moment figuring out more ways to HURT her, destroy her and everything she holds dear.  This child sees her as the person that took him away from everything he knew up to the point of the adoption.  And it matters not one bit that he said he wanted to be adopted and have a family.  She does not dare show any affection to anyone or anything because he will instantly target it for destruction.
This woman has watched this child not only destroy her home, but her family.  Her bio daughter is in therapy, diagnosed with PTSD.  Yeah, that thing that soldiers in battle have. All the bio daughter wants is to be out of the house, away from the daily drama/trauma. This woman has watched her husband fall away from her and he is now the defender of the AS.  Yup!  Happens more than you think.  It's called TRIANGULATION!  And RAD (Reactive Attachment Disorder) children/teens are experts at it.  Manipulation at its finest!
TRIANGULATION.  When the adopted child/teen is allowed to come between the married parents.  They show their worst side only to one parent, typically the mom who they see as the enemy, and never, ever show that side to the other parent.  To the other parent they are loving, gentle, sweet as can be.
In one recent case the father moved out into an apartment with the AD (adopted daughter) leaving both the mother and two bio children in the home.  Father was convinced the mother was crazy and making up everything.  Even after being shown pictures the father told the mother that she did it all to get AD in trouble with him.  He is fighting for custody of the bio children but bio children refuse to go to the apartment with AD.  What a crazy mess.
I'm going to give two pieces of advice here.  First, if you are the husband in an adoption scenario where your wife is telling you horror stories of what's going on behind your back BELIEVE HER!!!  Research triangulation.  You MUST show a united front with your wife to the adopted child/teen.  Every single time.  Do NOT let one crack show in your unity because I guarantee you that the child/teen will see it and use it against your wife.  I know you don't want to believe that the sweet, affectionate girl/boy is a terror but they are.  And they are bent on destroying your family, however they can.
And second, if you are a friend of someone going through adoption hell, please listen to me.  Do NOT tell them any of the following:
You just need to give them more time.
You just need to give them more love.
You are doing this for God.
Would you want this child re-homed, or in an institution if he/she were your bio child/teen?
You just need to try this.  Or this.  Or this.  Or this.  AS IF those things and ten more weren't already tried.  Do you think we are that dumb?  Really?
AND…..DO NOT under any circumstances, try to befriend the child/teen.  You will then be a part of a triangulation situation and you WILL make matters MUCH worse!  And if you are truly a friend you will just love on your friend, BELIEVE her and don't do anything unless she has given her permission.  Do NOT buy things for the child/teen, take them places, etc.  In fact, do not even acknowledge that they exist if you are around them.
AND….if there are bio children/teens LOVE on them!  As much as you can.  Give them your time, attention, take them out for lunch or an adventure.  Just love on them.
Please share this post. Someone needs it today!
This is Simply My Opinion by Kathe!